Businesses and society increasingly look to our scientists to provide solutions and create opportunities. However breakthroughs often require insights from more than one area of science.
With an international reputation for teaching and research across so many science disciplines, we are able to offer a Natural Sciences degree with the option to later specialise in a specific area (astronomy and planetary science, biology, chemistry, earth sciences, environmental science or physics). If you choose this option your specialism will be included in the name of your degree.
Alternatively students can continue their interest in combinations of different areas of science.
How we teach Science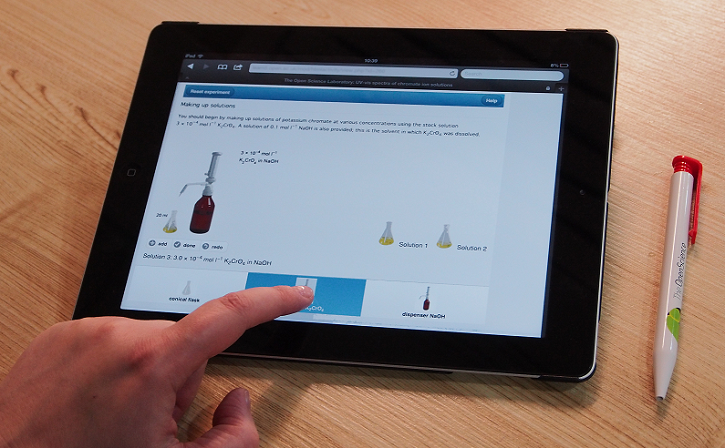 Our long established, quality distance-learning methods use innovative technologies to provide a modern, blended learning experience. We're designing our new Science modules with on-screen delivery in mind, taking advantage of year-on-year developments in new technologies to make students studies with us even more engaging and flexible - on computer, mobile and tablet devices.
Students will be immersed in interactive activities, using a mix of high quality text, graphics, audios and videos to support their learning.
Meet some of our Academics
Dr David Robinson is a zoologist specialising in animal communication - including auditory communication beyond human hearing. David also talks about leading our Ecosystems MOOC.
Dr Geraint "Taff" Morgan has worked on a wide range of projects including the instrumentation on Rosetta - the comet chasing spacecraft. As an analytical chemist, Taff works with colleagues from many disciplines on problems from detecting cancer to insect infestation.
Teaching underpinned by research
The Open University doesn't just teach: it's a global leader in research and innovation too, with OU research and development ranking in the top third of UK universities. The Faculty of Science, Technology, Engineering and Mathematics has a long and distinguished record of conducting high quality, internationally leading research. These researchers contribute to our state of the art curriculum material ensuring our teaching is up to date, informed by scientific research.
Explore some of our Science resources
Try Earth Science
Have a look at our free OpenLearn unit. 'An introduction to minerals and rocks under the microscope' (8 hours of study) and 'Plate Tectonics' (15 hours of study)
Get Inspired
Watch our 60 second adventures in Astronomy series. Funded by the UK space Agency, Narrated by David Mitchell
Pain and Aspirin
Have a look at our free OpenLearn unit 'Pain and Aspirin' (9 hours study)