Health Sciences is focused on the improvement of health through scientific research. This fascinating subject area offers an understanding of scientific disciplines like Biology, Chemistry, Physics and Psychology that can be successfully applied to prevent, diagnose and treat both physical and mental illnesses.
How we teach Health sciences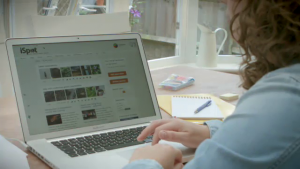 Our long established, quality distance-learning methods use innovative technologies to provide a modern, blended learning experience. We're designing our new Health Sciences modules with on-screen delivery in mind, taking advantage of year-on-year developments in new technologies to make students studies with us even more engaging and flexible - on computer, mobile and tablet devices.
Students will be immersed in interactive activities, using a mix of high quality text, graphics, audios and videos to support their learning.
Meet some of our Academics
Professor Nacho Romero is investigating the blood-brain barrier which is key to our understanding of neurological conditions such as Alzheimer's and multiple sclerosis.
As a Neuroscientist, Dr Claire Rostron is researching links between the brain and behaviour and attention, which could contribute to better treatments for conditions such as Parkinson's. Claire also talks about being an Academic Adviser for the BBC/OU series Countdown to Life:The Extraordinary Making of You.
Teaching underpinned by research
The Open University doesn't just teach: it's a global leader in research and innovation too, with OU research and development ranking in the top third of UK universities. The Faculty of Science, Technology, Engineering and Mathematics has a long and distinguished record of conducting high quality, internationally leading research. These researchers contribute to our state of the art curriculum material ensuring that our teaching is up to date and informed by scientific research.
You can get a flavour of our published research more broadly in the life, health and chemical sciences through our Open Research Online (ORO) website.