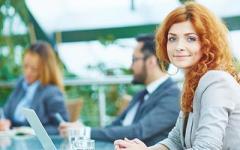 The modern world increasingly relies upon science, technology, engineering and mathematics to solve problems and create new opportunities. The Open University offers a range of training and learning resources to equip organisation with the skills and knowledge to tackle challenges and explore new ways of working.
Continuing Professional Development (CPD)
We can develop innovative and flexible training material and are leaders in developing web-based distance learning courses, enabling staff to engage in development training from the workplace. We can deliver these through different mechanisms and can tailor them to meet your business needs.
Many OU courses are available online, using our leading-edge web-based learning tools. Staff can train without leaving the workplace, and apply their learning immediately.
Find out more about our undergraduate and postgraduate STEM areas of study [link to study top level page]
We also license our course materials which you can use to prepare staff for your own qualifications. Our materials cover a range of media and are renowned by educators around the world for their high academic and educational standards.
Find out more about our licensing partnerships.
For more information or to discuss your needs contact: Enterprise@open.ac.uk
Work-based distance learning
OU expertise is in working with employers to build flexible programmes for groups of learners, often geographically dispersed and with different prior levels of knowledge, who can't or don't want to be away from the workplace.
Blending high-quality materials, personal tuition and the OU's world leading distance learning techniques, we embed development directly into workplace practice, developing skills to help achieve corporate objectives.
We bring the world of learning to the world of work. To find out more visit: The Open University for business.