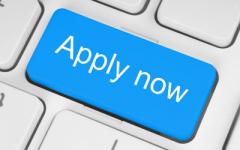 STEM is the Science, Technology, Engineering and Mathematics Faculty of the Open University. When you work for STEM, you are joining a world leader in flexible distance learning at the forefront of digital innovation and its application, including the teaching of practical science, technology and engineering at a distance through simulated and remote access laboratories and practical experimentation.
The STEM Faculty generates the lion's share of research income for OU across a wide range of subject areas. Our vibrant research community provides solutions to scientific and technological challenges faced by business, governments and societies.
We have over 480 academic staff, who are supported by team of more than 290 deanery, lab support and curriculum and programme staff.
At any one time we are delivering over 185 modules (undergraduate and postgraduate) to over 20,000 students (full time equivalent) supported by our network of 1800 tutors (known as Associate Lecturers).
A central Deanery supports the Faculty's 6 schools and the Knowledge Media Institute.
Computing and Communications
Engineering and Innovation
Environment, Earth and Ecosystem Sciences
Life, Health and Chemical Sciences
Mathematics and Statistics
Physical Sciences
Knowledge Media Institute
To be world leaders in inclusive, innovative and high impact STEM teaching and research, equipping learners, employers and society with the capabilities to meet tomorrow's challenges.

Each one of our staff has their role to play in achieving our vision.
Schools provide curriculum leadership and contribute to research that takes place both within and across school boundaries. Staff within schools include academics who are practising leaders in their fields, visiting experts, specialist research staff and postgraduate students – all supported by administrative colleagues. The result is a dynamic, collaborative approach to STEM research and academic programme development that is engaged with the real needs of international business, industry and government.
STEM is committed to providing excellent training, development and progression opportunities for staff at all levels and at all stages of their career – and we invest in the best possible environment to help them succeed and thrive. A competitive employment package includes generous holiday entitlements, pension scheme, training and learning opportunities and other staff benefits.
Benefits of working for STEM
We offer great working conditions, career progression and benefits to our staff, including:
A rewarding working environment
A strong commitment to training and development
Excellent pay and conditions
Generous annual leave
More about what makes the OU such a good place to work.
Current vacancies available with the STEM Faculty
Please visit the OU General Vacancies pages at www.open.ac.uk/about/employment/vacancies 
What to do next
Become part of the OU success story, working in a wide variety of academic, professional services or administrative roles in Milton Keynes or throughout the UK by visiting The Open University's jobs website.