Professional biography
I have been designing and producing interactive multimedia in the STEM faculty for over 20 years as a producer and now manager of the Science Web and Interactive Media Team (SWIM). Working with module teams to facilitate ideas and design and produce innovative, interactive multimedia teaching materials for science courses and also advising the faculty on all things related to learning technologies, digital media and online learning. 
I've worked on the production of many different modules over the years (mainly in the Life Sciences), SD226, S204, SD329 and SDK125 to name a few and more recently S288, SDK100, S317 and S112. In 2012 I became a Production Co-ordinator for the THE award winning OpenScience Laboratory http://www.opensciencelab.ac.uk an online centre that aims to transform the teaching of practical science.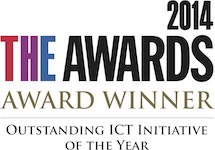 BSc (Hons) Environmental Biology
Certified PRINCE2 Practioner
Teaching interests
Environmental and life sciences along with innovative ways of teaching it and the use of media and technology to inspire life long learning.