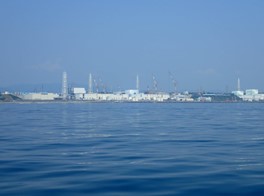 While over a decade has passed since the accident at the Fukushima Dai'ichi nuclear power plant in Japan, the most contentious aspect of bringing the site under control is only just beginning.
The Japanese Government has now approved plant operator TEPCO's plan to release treated water into the Pacific Ocean from 2023, provoking concern across the continent, as water being stored at the site will contain radioactive substance even after treatment.
Researchers, including Dr Leslie Mabon from the OU, are encouraging the international science and policy community to do more to understand the views of Fukushima's coastal residents and fishing communities ahead of the releases next year.
As part of the research, Dr Mabon proposes that citizens' panels and independent research organisations are set up once the releases commence, to give coastal residents a say in how the treated water releases proceed and are managed.