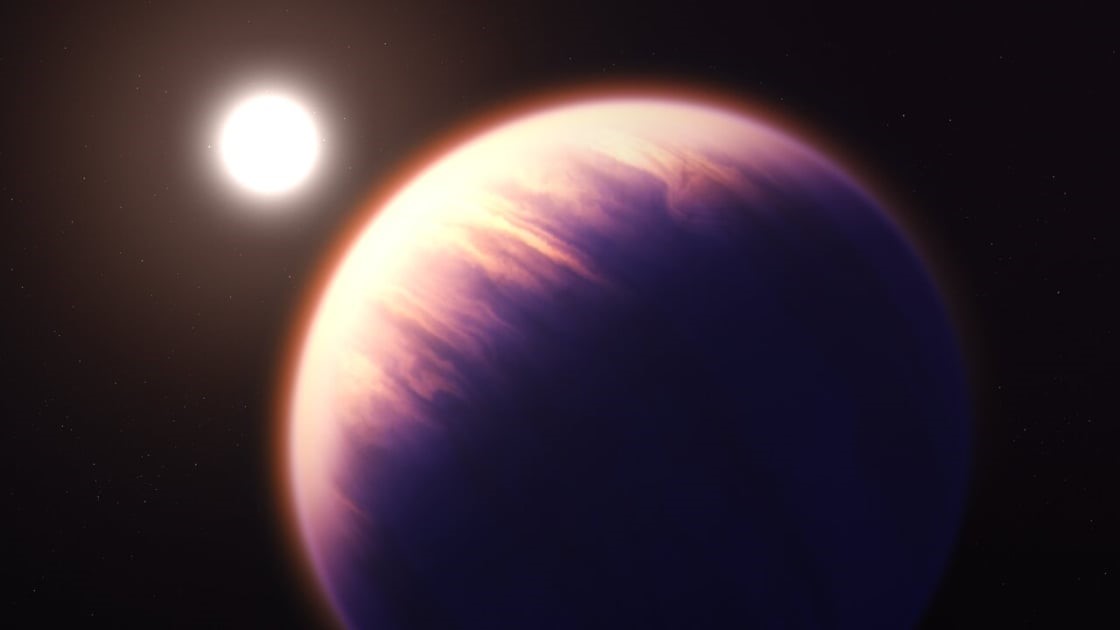 NASA's JWST just scored another first: a molecular and chemical profile of a distant world's skies secured by research from experts including Dr Joanna Barstow and Agnibha Banerjee from The Open University.
While JWST and other space telescopes previously have revealed isolated ingredients of the planet WASP-39b's atmosphere, the new readings provide a full menu of atoms, molecules, and even signs of active chemistry and clouds.
The latest data also gives a hint of how these clouds might look up close: broken up rather than a single, uniform blanket over the planet.