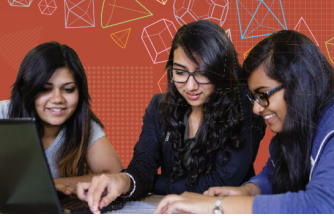 The OU Mathematics Education research team is based in the School of Mathematics and Statistics. Our research focuses on pedagogic content knowledge in mathematics and the associated issues of student participation, teacher knowledge and technology-enhanced learning. It drives a long tradition of OU research-informed design of teacher education and professional learning. In our work with teachers and schools, we are closely connected to the OU's Centre for Research in Education and Educational Technology (CREET).
Publications from the Mathematics Education team have contributed to school practice and policy formation. We are always interested to hear from schools who want to contribute to research-practitioner collaborations focused on mathematics.
Find out more about our research projects and the range of full-time and part-time Postgraduate Opportunities.