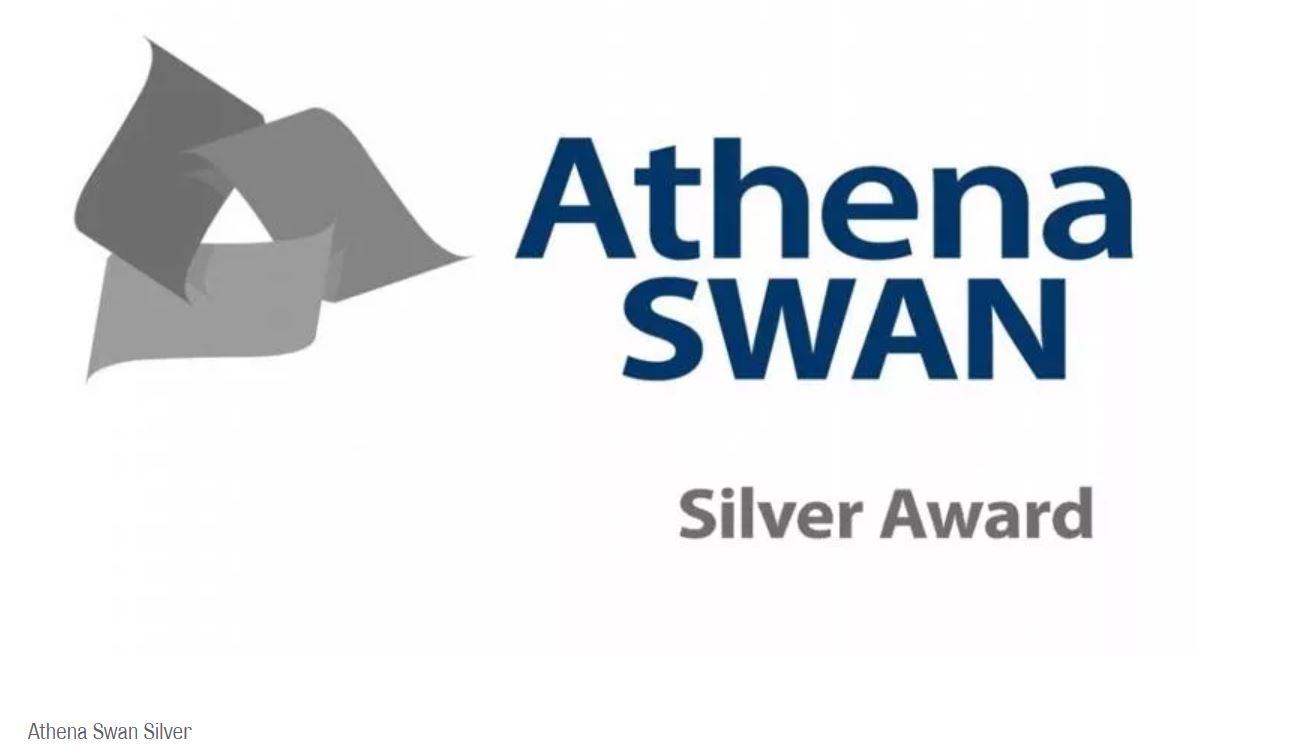 We are delighted to announce a double Athena Swan success in the STEM Faculty. The School of Physical Sciences (SPS) have renewed their Silver award, and the School of Computing and Communications (C&C) have successfully moved from a Bronze award to a Silver.
Athena SWAN is an internationally recognised gender equality charter, acting as a catalyst for change and cultural transformation for staff and students, initially within STEM subjects but now across all disciplines. The Open University currently holds an institutional Bronze award.
SPS achieved the University's very first departmental Silver award, initially securing a Bronze back in 2014 and moving to a Silver in 2016. That year they also became Juno Champions, an Institute of Physics scheme for gender equality, which was renewed in 2020. Of the recent success, Professor Stephen Lewis, the Head of School, said:
"This is a recognition of the commitment and engagement of so many of our staff and students in ensuring that our School tries to be inclusive and welcoming to everyone. I would particularly like to thank our tireless Equality and Diversity Team for all their hard work. This award is not the end of the process, but a good chance to reflect on what has been achieved and where we have to continue our efforts in future".
C&C successfully gained a Bronze award in 2016, and now join SPS and the School of Engineering and Innovation as our third Silver award holder.
Dr Robin Laney, the Head of School, said:
"This success reflects the work of a highly dedicated Self-Assessment Team and also a huge amount of work from the whole school on gender equality in the past five years. We will be pursing an action plan to further improve gender equality and working to address equality, diversity and inclusion more widely".
Athena Swan awards are team efforts, guided by a rigorous, evidence-driven self-assessment and wide consultation, which is managed by a broad team with representation from across the School. At every level, they require a detailed and evidence-led process of self-assessment which leads into an action plan. Silver awards require concrete evidence of impact of past gender equality work (including case studies), as well as a focus on professional and support staff, in addition to academic and research staff, and both undergraduate and postgraduate students.
Huge thanks to both teams for their hard work, especially in the run-up to submission, and particularly to Dr Vic Pearson (SPS) and Dr Magnus Ramage (C&C) for their leadership of the submissions.
If you would like more information about Athena Swan, please email athena-swan@open.ac.uk.