It is with great sadness that we announce the sudden death of Professor Michael Stewart, Emeritus Professor of Neuroscience in the School of Life, Health and Chemical Sciences, who retired from the OU in March 2018.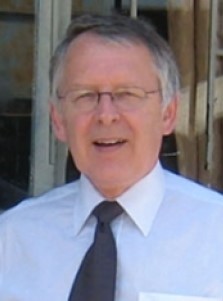 Professor Michael Stewart
Mike was an inspirational scientist and prolific researcher. He joined the OU as a lecturer in September 1975, working with Professor Steven Rose in the Brain Research Group, investigating how learned behaviour correlates with biological changes in the brain, having gained his BSc (Hons) and PhD at Queen's University Belfast. In December 1998 he was promoted to Chair of Neuroscience at the OU and was Head of the Department of Life Sciences from 1999 - 2004.
Professor Nick Braithwaite, Executive Dean for STEM said, "Throughout his OU career Mike was a confident scholar with a strong commitment to research, his contribution to all our activities were well thought out and have left a strong positive impression that will endure for many years".
Mike was a prolific author contributing to over 100 peer reviewed papers, the most recent published in June 2021, and his interests, skills and expertise included a wide range of subjects. He has made lasting contributions to our understanding of the morphological basis underpinning neural plasticity of the brain, in health and disease. His research has contributed to articles on Learning, Memory, Synaptic Transmission, Physiology, Synapses, Synaptic Plasticity, Dendrites, Neurons and Astrocytes. The friendly and collegial atmosphere in his group, his willingness to support innovative and untested ideas, attracted young and bright fellows from across the world. He secured a range of collaborations and very large EU grants with researchers in both the UK and across Europe. Professor Dmitri Rusakov, Professor in Neuroscience at UCL and a former research fellow in the group said, "He and his team were a leading UK force in neuroscientific electron microscopy, attracting world-wide research collaboration and generous funding. His warmth and support were felt by everyone in his lab, and our friendship and research partnership never ceased. Mike, his family, and his house have always been an island of generosity and kindness".
Mike's contribution towards the wider field of neuroscience in the UK would not be complete without also recognising the many years of organisational and committee work he devoted to the development of the British Neuroscience Association from its early years as the rather informal Brain Research Association (he was secretary between 1992 and 1996) to its present incarnation as a major scientific society complete with internationally significant conferences and its own journal. Mike was instrumental in organising the Federation of European Neuroscience Societies (FENS) 2000 meeting in Brighton, attracting 5,500 delegates, and requiring the undivided attention of all the department's PhD students, secretarial staff, and many academics. His organisational skills were further advanced as a valued Member of FENS Executive Committee from 2010-2015, culminating as Treasurer of FENS between 2012 and 2014.
Emeritus Professor Steven Rose in sharing his sadness at this news, notes, "His teaching commitments to a range of courses from the late-1970s will be well known to many colleagues at The Open University. Less well known perhaps were his efforts, following the success of the Department's first foray into health and disease in the 1980s, to establish the OU as a partner in the various new medical schools that were being set up across the country - a huge commitment of time and energy, not to speak of diplomatic skills." Although unfortunately this venture did not proceed, his commitment to medical education continued and in 2013 he started to work with Prof. Janet Grant, Director, Centre for Medical Education in Context to plan a distance learning course in diabetes in Bangladesh, for the Bangladesh Diabetic Association - which has now trained more than 19,000 doctors. In the same year he and Janet Grant worked on the design of distance learning for a new medical school in Ethiopia and in the last 20 years both of them have been involved in establishing several medical schools in the UK.
Mike was also an enthusiastic champion of the Affiliated Research Centre (ARC) programme, chairing various of the programme's oversight groups since 2007 and becoming its Academic Director until his retirement.  Helen Castley, Senior Manager: Research Governance said "The programme, which enables leading research institutes to provide doctoral training supported by the OU, allowed Mike to combine his commitment to science and the OU's social mission with his passion for international travel and meeting people. He visited each of our sixteen current life sciences ARCs, located in North America, Africa, Europe and South East Asia at least once, and often several times during his tenure! Many students across the world graduated with an Open University PhD under Mike's leadership and many have progressed to Directorships of research institutes and other research leadership roles. Mike had a penchant for a post ARC review visit cognac and a good old giggle and all who worked with him on the ARC programme will miss him."
Dr Eleanor Crabb, Head of the School of Life, Health and Chemical Sciences said, "As well as being a highly respected academic in his field, as a colleague and friend he will be sorely missed. His legacy lives on through his formidable contributions to research, the many organisations and collaborations in which he was so instrumental."
Dr Igor Kraev, Laboratory Manager for Electron Microscopy and Imaging, and a former researcher in Mike's group, said, "I cannot be grateful enough for level of support Mike gave to me and my family. I'm sure many others could join me on this. Mike was a great mentor, great scientist, and fantastic friend. Through Mike's efforts the OU currently has such excellent Electron Microscopy facility supporting research in different fields, internally across the whole STEM Faculty and externally on an international level."
The thoughts and deepest sympathies of the School of Life, Health and Chemical Sciences and the wider neuroscience community are with Professor Stewart's family, his wife Mary and their three children, Nikki, Rosie and Chris.