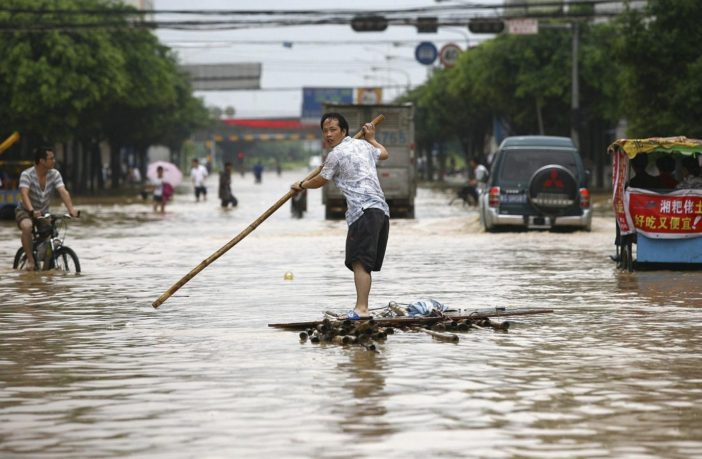 Atmospheric CO2 and ice-sheet state are significant influences on Indian Monsoon rainfall evolution over 30 million years, according to a study ("Tectonic and Climatic drivers of Asian Monsoon evolution") published in Nature Communications (29th June 2021).  The Open University (OU) researchers, Drs Jim Thomson, Phil Holden, Pallavi Anand, Ms Cécile Porchier, Prof. Neil Edwards and Prof. Nigel Harris, from the School of Environment Earth and Ecosystems in the STEM faculty, were part of the interdisciplinary OU research team.
This is the first long-term Asian monsoon rainfall study that has considered multiple drivers, often acting together in the geological past, to study how tectonic and climatic factors influenced monsoon rainfall over the past 30 million years. The researchers found that the Indian Monsoon rainfall strength is controlled by complex interactions of tectonic and climatic drivers, particularly atmospheric CO2 and ice-sheet state.
By disentangling the roles of different drivers, the authors were able to directly compare the contribution of CO2 relative to other factors. In their model, doubling atmospheric CO2 concentration from its preindustrial level to 560ppm produced increases in Indian Summer Monsoon rainfall that were greater than any changes simulated by the model in response to multiple drivers acting together over the last 30 million years. Given that global CO2 levels today are already in excess of 415ppm, avoiding the risk of changes to Indian monsoon rainfall beyond anything the Earth has experienced for many millions of years, therefore, demands urgent action to curtail CO2 emissions.
Follow the link to read the OU news story:
https://ounews.co/science-mct/ou-research-finds-human-impacts-on-monsoon-rainfall-could-exceed-natural-changes-over-last-30-million-years/