Our history
The OpenSTEM Labs were created in 2015 through a capital investment grant from the then Higher Education Funding Council for England. The development project grew out of the OpenScience Laboratory (established in 2013 with funding from the Wolfson Foundation). Since then we have continued to expand into new disciplines and to grow our equipment base to provide the STEM curriculum with unprecedented access to laboratory and field investigations in a distance learning context.
Our vision
We aim to bring real data through an 'internet of laboratory things' to our users, wherever they are and whenever they need it – using a range of remotely-operated robotic instruments and a variety of authentic on-screen interactions.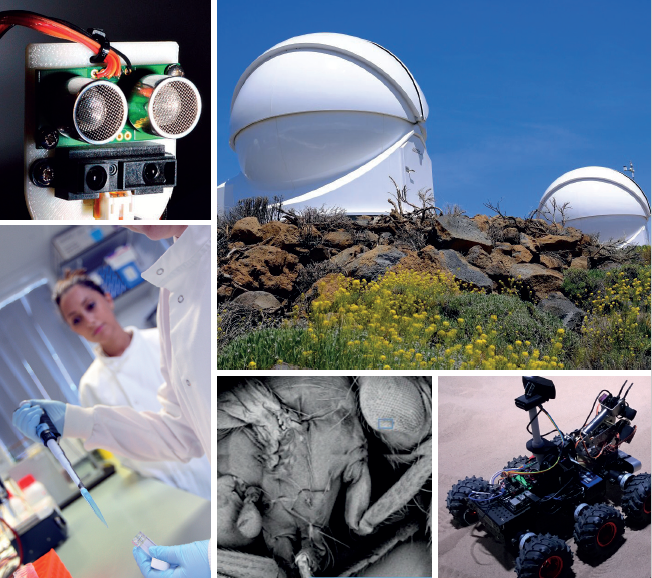 The core values of the OpenSTEM Labs are:
Inclusivity: accessible at any time from any place by anyone.
Pedagogy: interactive and collaborative investigations enable individual and group working for student-led or tutor-led active learning.
Veracity: users work with real data, derived from real equipment.
Authenticity: the labs feature bespoke teaching tools, industrial grade equipment and research grade instruments, each in their home environment.
Our structure
The OpenSTEM Labs currently have four distinct zones. Three of the zones connect users to equipment and data via authentic, web-based interfaces. These zones are assigned to the OpenScience Laboratory, The OpenEngineering Lab and the OpenScience Observatories. The fourth zone houses our on-campus teaching labs which are used to give our students exposure to 'at-the-bench' practical skills where required. We are developing new zones for an OpenNetworking Lab and for citizen engagement projects.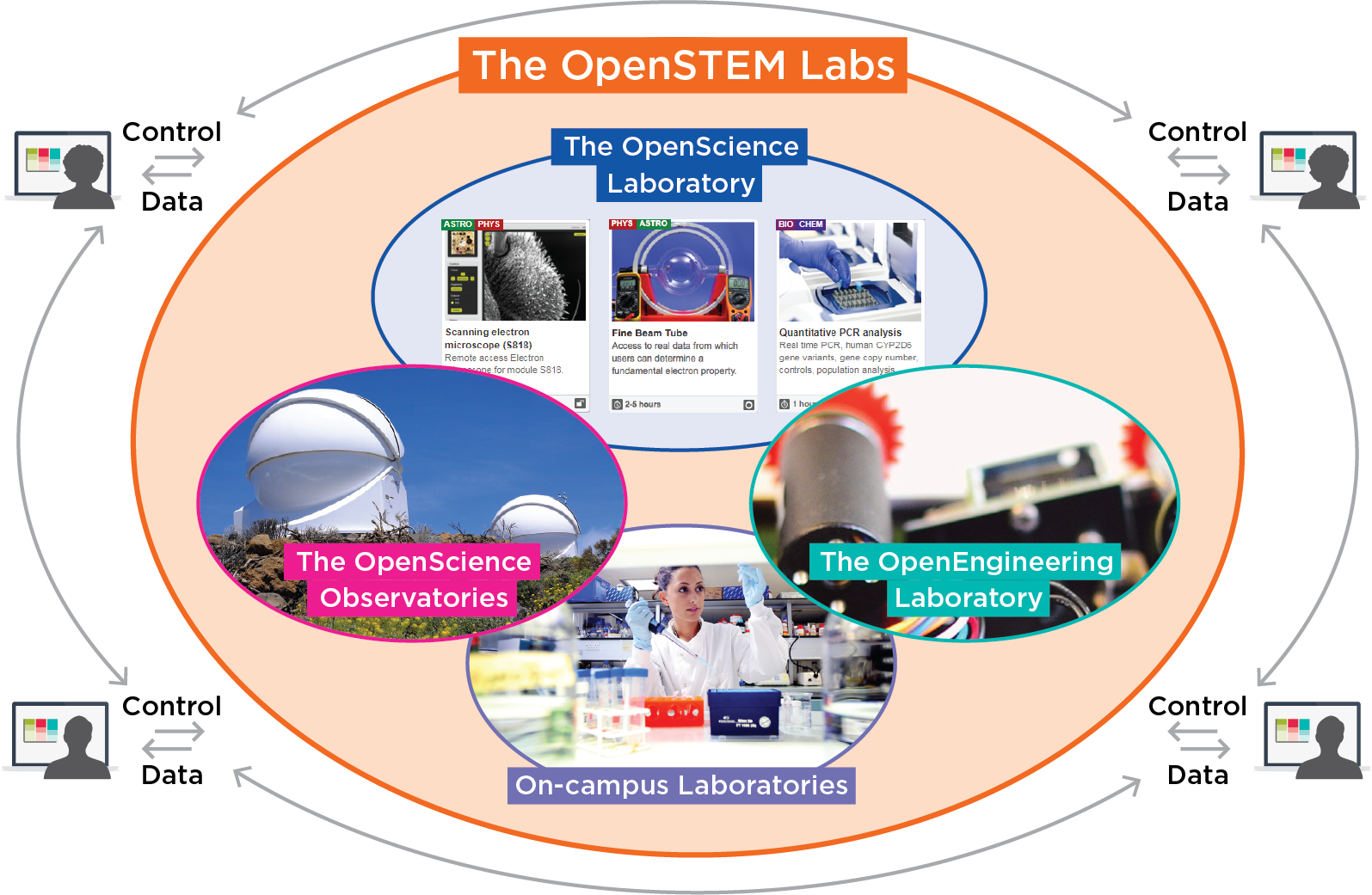 Our Executive Dean, Prof. Nicholas Braithwaite, explains what we do in more detail ...
Our assets

Our list of experiments grows all the time as we add new equipment and activities to enabel further STEM disciplines to be explored. Here is just a taster of current assets....
100 electronics workstations

7 programmable collaborative robots

7 analytical chemistry tools

2 state-of-the-art scanning electron microscopes

2 optical microscopes

2 research grade optical telescopes

1 enclosed 'Mars landscape' and remote controlled, multi-user Mars rover

1 cloud chamber

1 flow-chemistry reactor

1 satellite ground station and a component of satellite payload on board Algerian-UK cube-sat, Alsat Nano

digitally enabled labs for live streaming of experiments

over 40 interactive screen experiments using real data and authentic interfaces

3 citizen science platforms

2 digital particle cameras allowing real-time display of ionizing radiation.
all accessed over the internet through a web browser, a user has no need for specialist software or equipment.
A complementary set of on-screen experiments link archival data to virtual instruments with varying degrees of virtual or augmented reality.