Professional biography
Nigel Harris is Emeritus Professor at the Open University, appointed from 1st Jan 2019; previous post was Professor of Tectonics at the Open University. His valedictory address was presented in January 2019.
My doctoral research focussed on the origin of granites in the Pyrenees (University of Cambridge). Following post-doctoral studies in the field of Archean tectonics and zircon geochronology at the University of Toronto and the Carnegie Geophysical Laboratory (Washington D.C.) I developed my taste for fieldwork as a survey geologist on the Arabian-Nubian Shield (Saudi Arabia) and for mineral exploration, on the Semail ophiolite (UAE). Returning to the U.K. I worked as a lecturer for the University of London and then the Open University where I developed my research on crustal growth in the Arabian-Nubian shield and on the evolution of the lower crust (origin of charnockites) in South India. Since 1985 I have been working primarily in Tibet and the Himalaya, linking tectonics, metamorphism and magmatism to improve our understanding of the evolution of both crust and lithospheric mantle during continental collision.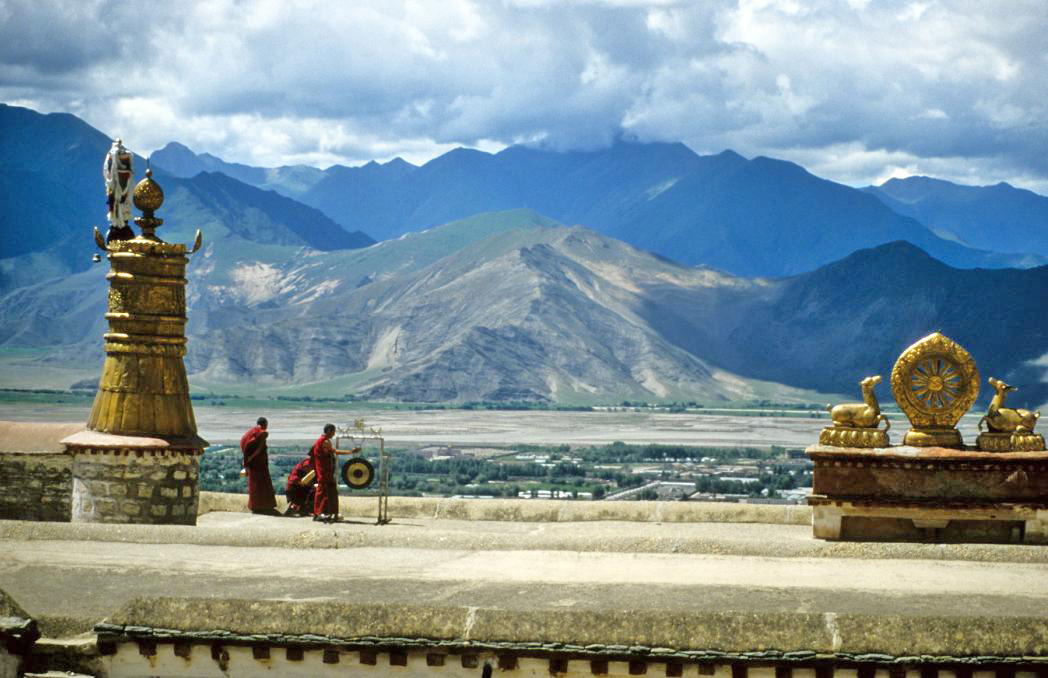 Recently my research has (i) extended the use of isotopic proxies for silicate weathering; (ii) tested climate-topography linkages in southern Asia by quantifying the elevation history of the Tibetan Plateau and by exploring its impact on monsoon intensity; (iii) assessed variations in monsoon intensity on millenia timescales through speleothem studies in NE India. This research forms an integral part of the outputs of the Himalaya-Tibet Research Group and the Dynamic Earth Research Group at the Open University. Other recent projects include crustal melting in the Canadian Cordillera, intra-plate magmatism in Mongolia and Kyrgyzstan, and post-collisional magmatism in the Caucasus (Georgia).
Pivotal to my research has been working with PhD students and with post-doctoral fellows at the Open University and I welcome applications from Earth scientists who are enthusiastic to understand the causes and implications of mountain building.
Research interests
The scope of my scientific interests covers the following topics:
1) Isotope geochemistry of high-grade metamorphic and granitic systems.
2) Causes and mechanisms of melt production in tectonically thickened crust.
3) Mountain building and seismic risk at the southern margins of the Eurasian plate.
4) Chemical proxies for global weathering fluxes and linkage to CO2 reservoirs.
5) Linkage between orography and climate.
6) Post-collision and intra-plate magmatism and tectonics.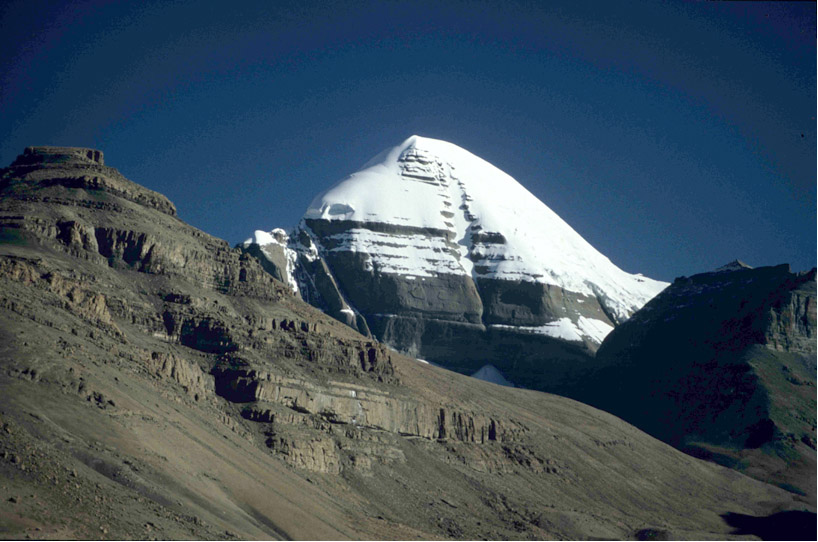 Recent projects:
Testing models for mountain building in the northeastern Himalaya (Royal Society funded).
Assessing speleothems from NE India as proxies for monsoon evolution (NERC funded).
The role of collisional volcanism in the evolution of the Greater Caucasus (NERC funded).
Teaching interests
Teaching activities are underpinned by synergy with my research activities, covering the broad fields of igneous and metamorphic petrology, Earth systems science and tectonics. I am particularly active in the provision of field training to Open University students, both as part of the undergraduate curriculum and as extra-curricular activites as exemplified by OUGS Himalayan field trips to Nepal, Bhutan, Sikkim and Ladakh.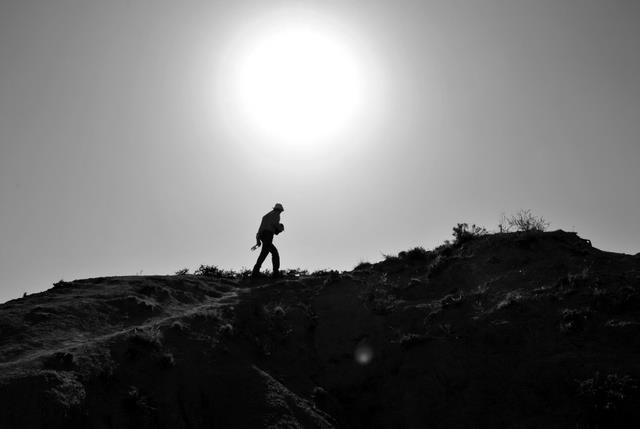 Current teaching appointments:
S309 Earth Processes; Block author (Mountains) developing online fast-track production methods using edX.
Previous responsibilities:
External Examiner for the Department of Earth Sciences (Part 3, Part 2), University of Cambridge, and previously for universities of Edinburgh and Leicester.
S808 Earth Systems Science (MSc). Exam Board Chair and author of Block 3 (Mountain Building and Climate Change).
Academic lead on residential schools for geoscience fieldwork in FSCs at Blencathra (Cumbria) and Kindrogan (Perthshire).
Author of previous OU modules: Understanding the Continents (S339); Earth Science (S209); Practical Science - Igneous and metamorphic rocks in the field (SXG288); Ancient mountains - Practical geology in Scotland (SXR339); Geology - Magma and Mountains (S276); Our Dynamic Planet (S279); Geology (S260); Earth and Life (S269); How the Earth Works (S267); Directed Studies in Earth Sciences (S431); Science Foundation Course (S102).
​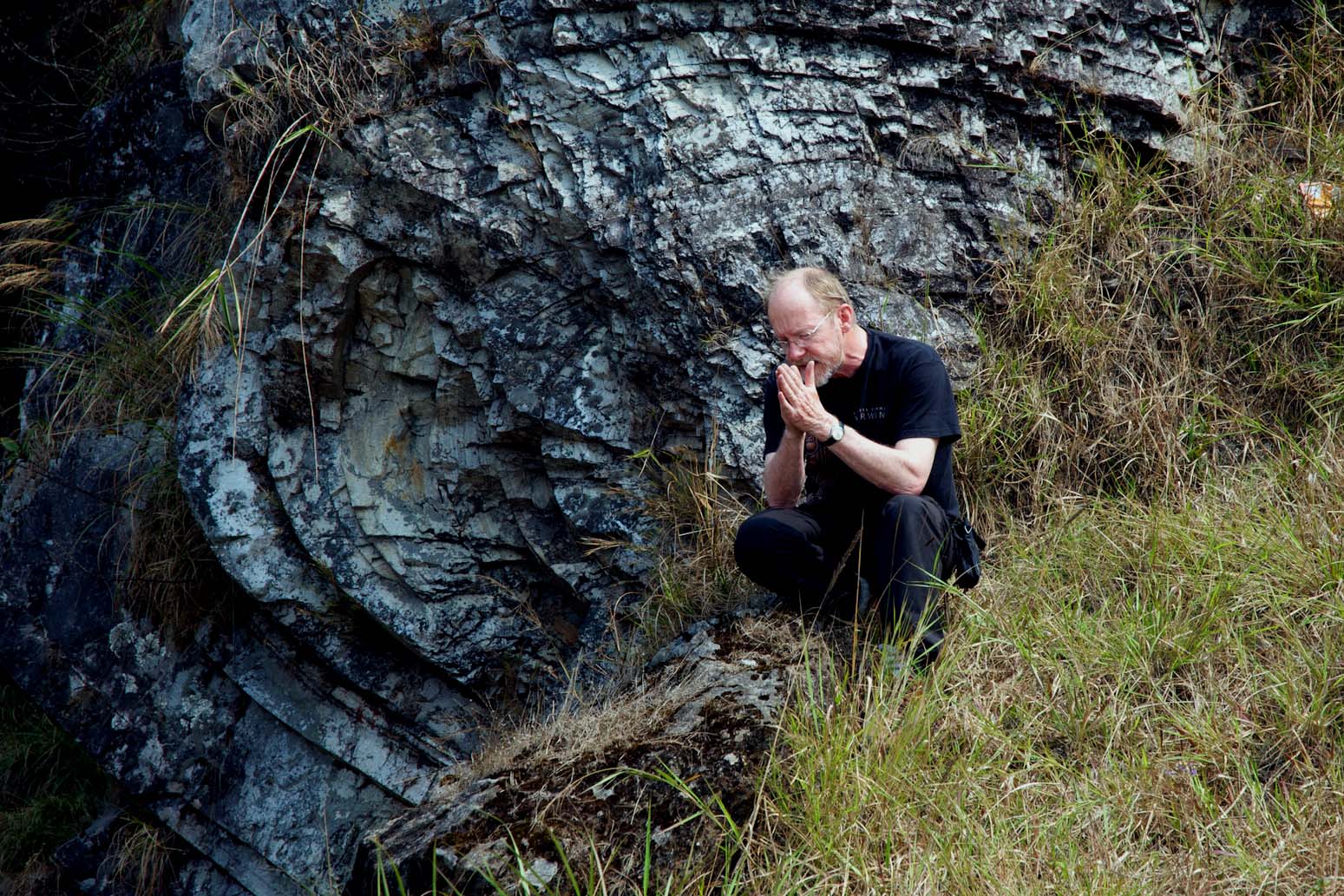 Impact and engagement
My work currently attracts citations at a rate of over 1600 pa, with an h-index of 59 (ISI), 68 (Google Scholar).
In recent years I have presented international seminars and led workshops on mountain building and on the Indian monsoon at institutions in India (University of Delhi, University of Kashmir, Srinagar, Wadia Institute of Himalayan Geology, Dehra Dun), China (China University of Geosciences, Wuhan), Turkey (Istanbul Technical University), Germany (Ruhr-University Bochum), Vietnam (Vietnam Academy of Science & Technology, Hanoi University of Mining & Geology), Lithuania (Vilnius University), Estonia (Tallinn University of Technology), Cyprus (Cyprus University of Technology) and Malta (University of Malta) and at the Bulgarian Academy of Sciences (Sofia), Albanian Academy of Sciences (Tirana) and the Moldovan Academy of Sciences (Chesinau).
External collaborations
Recent UK collaborations have been with Prof Dave Mattey (University of London), Prof Mike Bickle (University of Cambridge), Prof Randy Parrish (University of Portsmouth), Dr Ian Parkinson (University of Bristol) and Dr Nick Roberts (NIGL).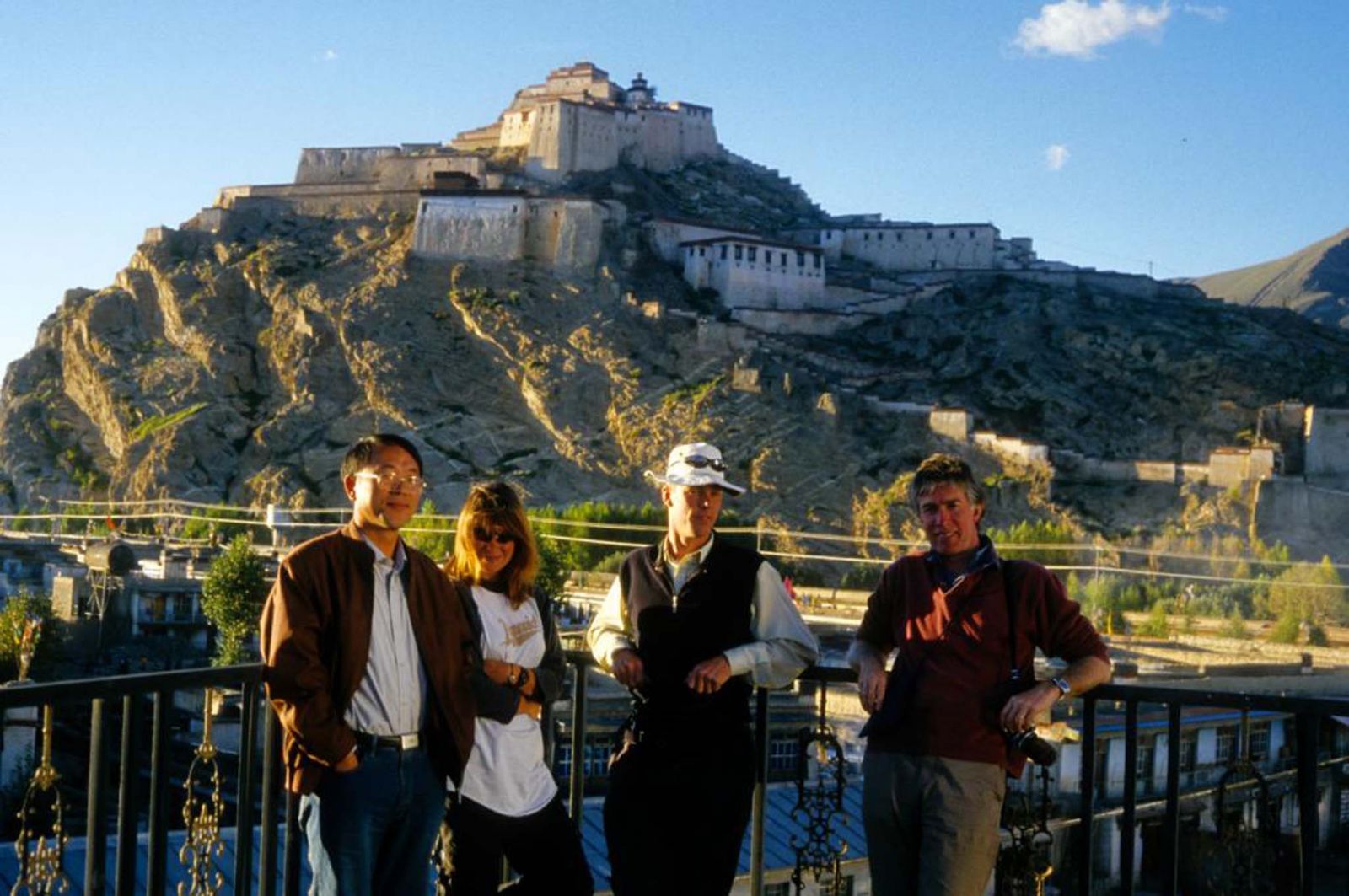 International links
International links that enable my research include University of Delhi (Prof Talat Ahmad), NODIA Institute of Geophysics, Tbilisi (Prof Shota Adamia) and China University of Geosciences, Wuhan (Prof Hongfei Zhang). I am a member of the College of Expert Reviewers for the European Science Foundation. I have been appointed UK Co-ordinator for International Geological Congress (Delhi) 2020.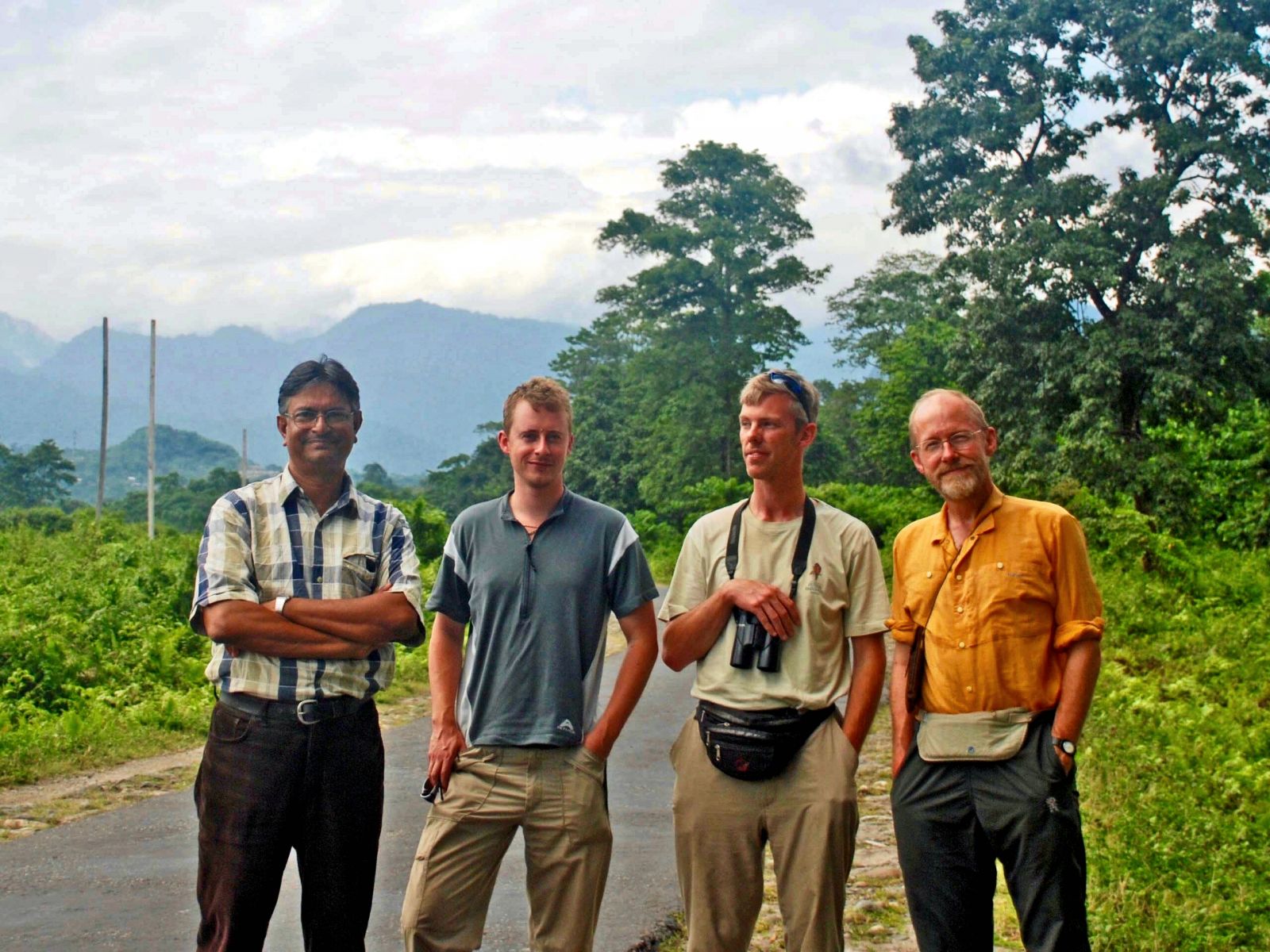 In November 2018 I led the Oxford-Cambridge universities alumni excursion The Making of the Himalaya: a geological traverse across Bhutan.