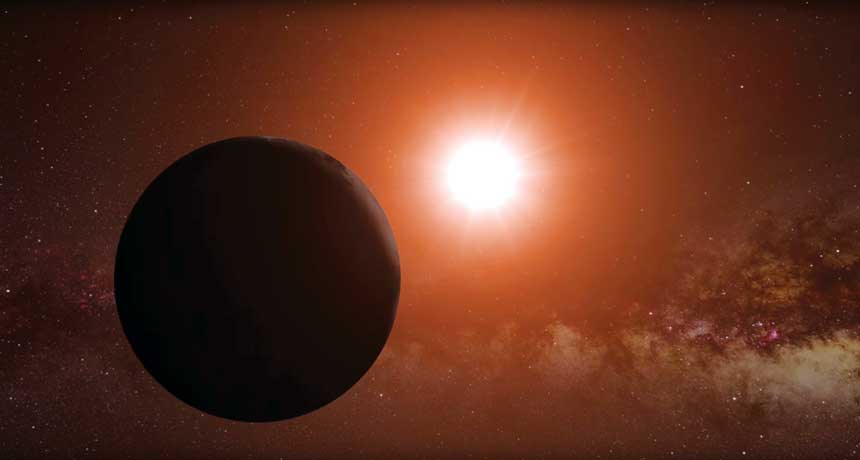 Astronomy research from the STEM School of Physical Sciences (SPS) among Physics World 2016 top breakthroughs.
The discovery of a planet orbiting our nearest star, Proxima Centauri, has been highly commended among Physics World 2016 top 10 breakthroughs.
As part of an international team of astronomers, Postdoctoral Researcher Dr John Barnes of SPS was instrumental in establishing that the observed 'wobble' of Proxima Centauri was caused by a nearby planet, which is referred to as Proxima b.
He said: "Once we had established that the wobble wasn't caused by star spots, we knew that that there must be a planet orbiting within a zone where water could exist, which is really exciting. If further research concludes that the conditions of its atmosphere are suitable to support life, this is arguably one of the most important scientific discoveries we will ever make."
For more information about this amazing discovery visit the article on the Science News website.